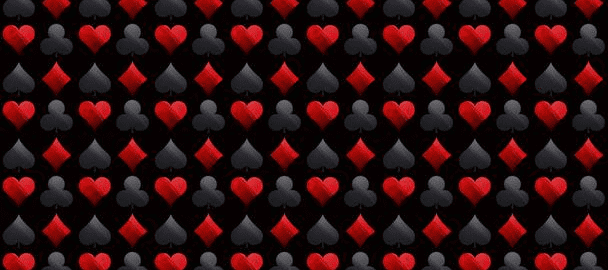 Gambling Help: Important Info, Tips & Recourses
Many people today spend their free time gambling. For some of them, it is just entertainment. They easily set time and financial limits when playing in online casinos. For such players, gambling does not carry any risk. However, there are those who cannot limit themselves either in the time spent on the gambling site or in the money spent on such entertainment.
Gambling can also develop into a habit that is harmful to a person's life and mental state. If you find it difficult to control yourself, and gambling has become something more than just a way to have fun for you, this information will help.
Problem Gambling and Responsible Gambling
If you think that problem gambling is when a person completely loses control over themselves – this is not so. This concept includes any behaviour of a player that adversely affects their lives or the lives of their families. The results of addiction to online casino games can be very destructive:
Huge financial problems, including bank loans and debts.
Problems in personal relationships and relationships at work, or loss of a job at all.
Deterioration of the emotional state and the negative impact on loved ones, including children.
As a rule, those who have encountered such a problem find it very difficult to admit it.
At the same time, responsible gambling is more about preventive measures. A person uses gambling solely as entertainment.
Warning Signs that Are Worth Paying Attention to
Gambling addiction and the problems it brings are similar to those of alcohol and drug addiction. Despite the negative consequences, the player continues to gamble, being lured.
If we talk about the first signs of a problem, they are very difficult to recognize. However, some general emotional and behavioural changes can be identified. Among them:
Gambling for a person is a way to avoid other worries.
A person spends more time playing games than they planned.
Gambling is a reason to miss school, work, or refuse to attend any other important events.
A person spends money in an online casino that should be spent on food and other more important things.
The player borrows to win back or return the favour.
The gambler promises to stop playing but is unable to do so.
Sudden mood changes and emotional surges.
Thoughts of hurting themselves due to gambling addiction.
Watch out for These Risk Factors
Gamblers are at great risk of becoming addicted or having gambling problems if they:
Already won before.
Have round-the-clock access to online casino games.
Cannot realistically assess the chances of winning.
Do not track their losses.
Survived the loss of loved ones or major changes in life.
Are often lonely and bored, have no hobbies.
Have big financial problems.
Tend to depression.
Experienced other types of addiction, including alcohol and drugs.
Increase self-confidence through winning.
Ways to Help Yourself
First, you must clearly understand what responsible gambling is and what measures it includes. These preventive steps will allow you to take back control of your finances and time spent in online casinos and reduce the negative impact on your mental state, your family and your relationships with others.
If you still notice problems or clear signs of its occurrence in the near future, you should take the following steps:
Do not be alone with this. Talk to loved ones about your addiction.
Call the hotline of an organization that helps such people.
Tips for Making Your Gambling Safer
For those who like to spend their free time playing online games, including roulette, we have some important tips in store:
Control your budget. Money for games is money for games; money for food is money for food and other needs.
Set time limits. It is easy to lose track of time when playing at an online casino. Make sure that this does not happen.
Do not regard gambling as a way to earn extra money. Gambling is always associated with financial losses.
Find a balance between gambling and other hobbies and activities.
Do not drink alcohol while playing online casino games.
Never borrow to keep playing.
Do not try to win back. These are games of luck: some days it stands facing you, some – it turns its back. Bet as much as you are ready and able to lose.
Do not be overconfident. There are no magic rituals and amulets here. Online gambling is pure coincidence.
Where to Get Help
If you have found the slightest signs of gambling addiction in yourself or your loved ones, we recommend that you take independent measures to eliminate them. If the situation worsens and you feel that you cannot help yourself, contact Responsible Gambling Council or National Council on Problem Gambling. Here you can find other helplines for Canadian residents.